Hortons Log Cabins for sale - all garden cabin sizes, see our huge range of log cabins to buy below.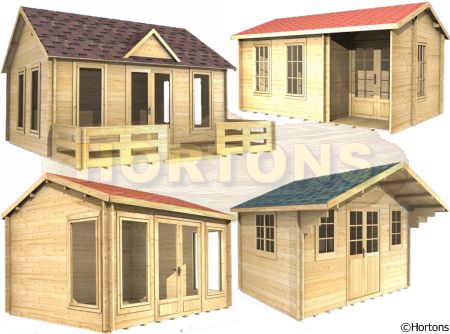 We sell all garden cabin sizes -
small
,
medium
and
large log cabins for sale
. Hortons offer log cabins to buy which are much more substantial than standard garden sheds. We sell cabins with wall thicknesses from 28mm up to 200mm solid log. And
twinskin cavity walled fully insulated log cabins
which can meet full building regulations for
living in
! You can even choose to buy a log cabin with
uPVC windows and doors
- every cabin has this opton.
Choose to have your cabin installed or you can self build. How easy are they to install? You certainly don't need to be a qualified carpenter, DIYers can easily
install our log cabins
.