Insulated Log Cabins - Twin Skin Log Cabins are truly the best solution to all year use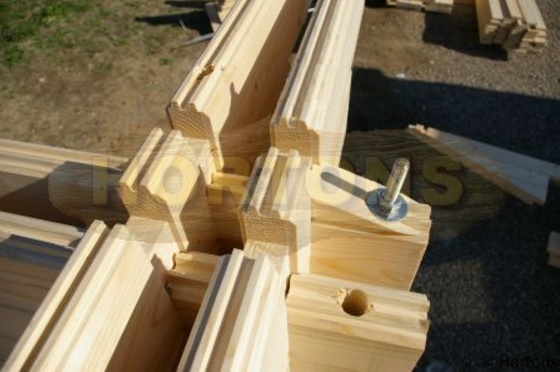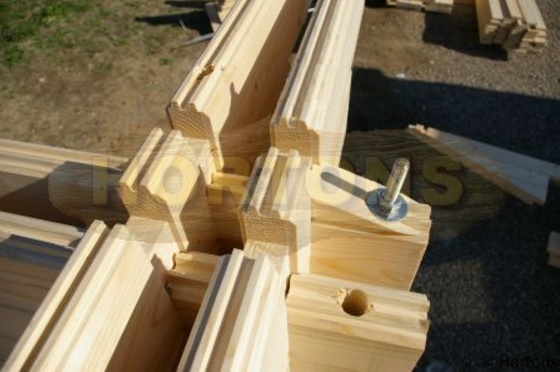 Insulated log cabins are now more sought after than ever before. Many people are now working from home in garden offices. Our range of Twinskin log cabins have been specifically designed for this purpose. Insulation inserted into the wall cavity makes it a giant leap ahead of single skin cabins. As well as the insulated roof and floor of course. Also, it is possible to use the same cavities for running electric cables. Thus giving a very neat and tidy solution to trailing wires or conduits.

Do you need insulation in your log cabin?
Nearly all of our standard designs are available in the insulated twinskin configuration. We sell all shapes and sizes of insulated log cabins. Just find a design you like and click into it where you will see the prices listed for all of the different wall thicknesses available. Then you can opt for the insulation type of your choice. Finally you can then choose the thickness of insulation you require (45mm Twinskin options and thicker).
Comfortable year round use
There is only one economic way of making a log cabin truly usable all year round, which is not to just insulate the roof and floor but also the walls as well. We do this by creating a cavity like a modern house, with 2 individual walls separated by an insulation cavity. Filling this cavity with various types of insulation is what counts and makes it warmer. These are truly fully insulated log cabins for sale.
Have you heard the one about a 44mm single skin cabin yet?
There are companies out there that say a 44mm or 70mm single skin cabin is really warm! And that you could live in them! Ermm, not quite the truth - unless you count a pre 1950's house as warm of course. That's the equivalent of a single skin 44mm log cabin. Even adding roof insulation will only get the insulation value (U value) up to early 1970's standard (do you remember ice on the inside of a 1970's house?)
Twin skin cabins are the answer. After adding insulation into the wall cavities, the walls can be the equivalent thermal value of a solid timber wall which is 3.5 times thicker. Our habitable specification of 45mm twinskin walls has a wall thickness of 200mm. To achieve the equivalent wall insulation from solid timber would require it to be a 700mm thick wall! This saves both space and also materials and therefore costs.
Read why is Hortons Twinskin option is the best for an insulated log cabin - review the various options available on the market today.
PLEASE NOTE THAT NEARLY ALL OF OUR CABINS CAN BE "TWIN SKINNED", SMALL OR LARGE, WE LIST THESE WITHIN EACH OF OUR INDIVIDUAL CABIN PAGES IN OUR "LOG CABINS FOR SALE" CATEGORY. WE HAVE LISTED ALSO SOME OF THE MORE POPULAR DESIGNS ON THIS PAGE FOR YOUR CONVENIENCE.