Lugarde Garden Summerhouses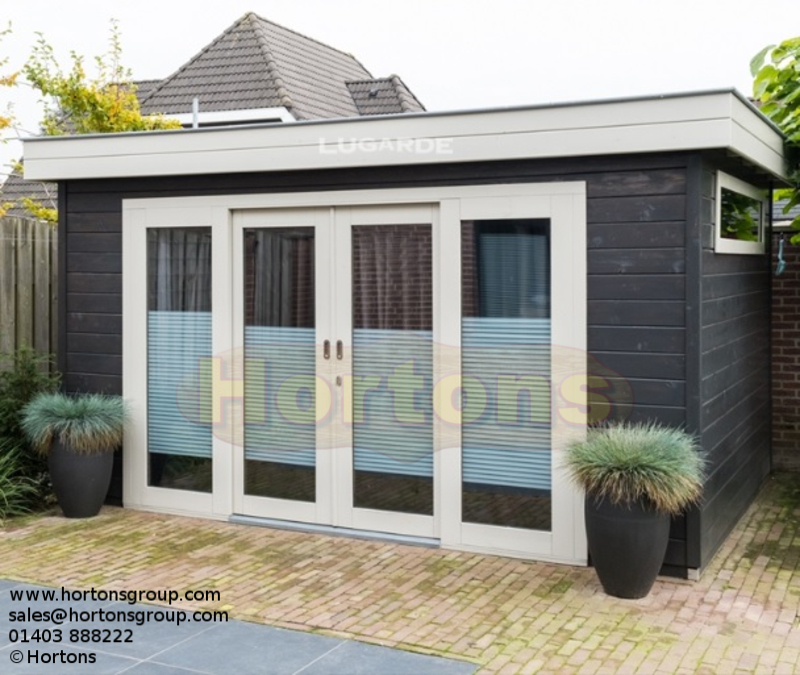 Lugarde have been at the forefront of the UK summerhouse market for years now, and have transferred their years of experience into market leading designs. All of their designs have standard windows and doors, but there is no problem with changing them to a different design should you wish - it's as easy as that!
Hortons are proud to be a Lugarde dealership which means that we can supply the full range of Lurde buildings - summer houses, garages, log cabins, holiday homes, etc.
Choices
All of the visible metalwork (door handles, window handles, finials, etc) come with a choice of chrome or brass finishes. The roof colour is also your choice at no extra cost.