3m x 2.5m Michael Log Cabin Price From: £2,382.22
The Michael garden cabin is the metric equivalent of 10ft x 8ft - just right for a hobby room or garden office for a single person.
Product Model: 2033-3025Building Width: 3m Building Depth: 2.5m
(excluding canopy)
Building Canopy: 0.7m Wall Height: 2.1m Ridge Height: 2.5m 1 x 710mm(w) x 980mm(h) Window
1 x 850mm(w) x 1855mm(h) Single Door

We make all Hortons log cabins from slow grown spruce timber. Double glazed windows and doors are standard for all Hortons Log Cabins of wall thickness 35mm and above. 28mm Log cabins come with single glazing as standard ( Upgrade is available). We fit your glass for free before delivery, unlike some of our competitors. Hortons cabin doors come with special security hinges which are also adjustable. It is not possible to unscrew our log cabin doors from their frame to gain access - we use special security hinges which are also fully adjustable. We can add extra doors and windows to any Hortons Log Cabin, call us for details & quotes. Minimum purlin size for Hortons log cabins is 70x140mm and no greater than 600mm apart for a very strong roof
The Michael log cabin can equally be used as a home office, shed or summerhouse - depending on the different wall thickness.
Custom 3m x 2.5m Michael cabin
This Michael is to be used as a summerhouse and therefore the customer wanted as much glass as possible in the front and front left, so we changed the doors to fully glazed (free option) and added a full length window into the front of the left side wall.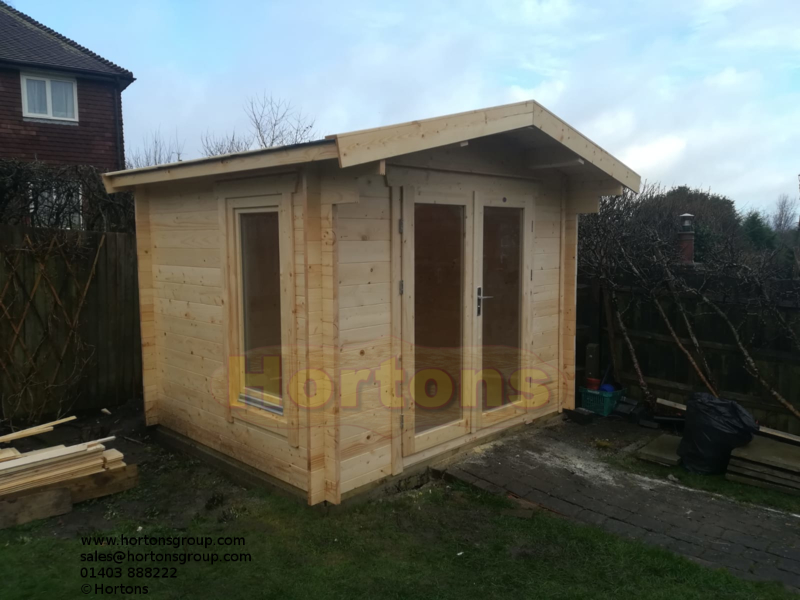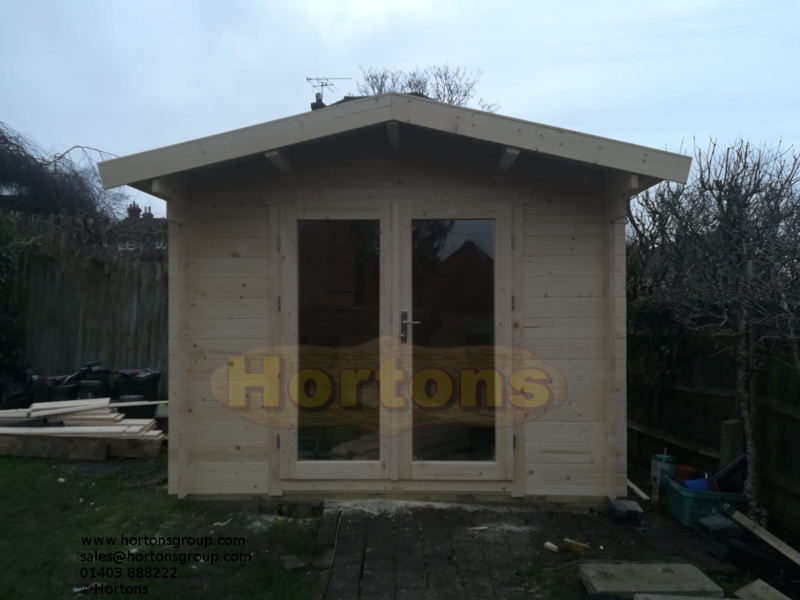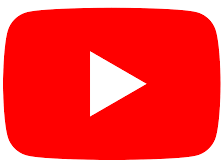 3m x 2.5m 35mm Michael cabin
This is our standard Michael log cabin which has our roof & floor insulation kit fitted as it will be used as an all year garden office.